During the past 20 years, more than 20,000 FGU students have already completed their bi-national or tri-national studies with a double degree. The FGU attaches great importance to maintaining contact with its students and graduates – not only during their studies, but also in the transition phase between studies and work, as well as once they have started out on their careers. The FGU therefore supports them with content and financial backing.
---
Graduate study 2019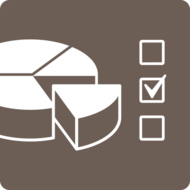 The FGU carries out regular graduate surveys in order to stay tuned in to the professional careers of their former students.
With a double degree from the FGU it is very easy to find employment.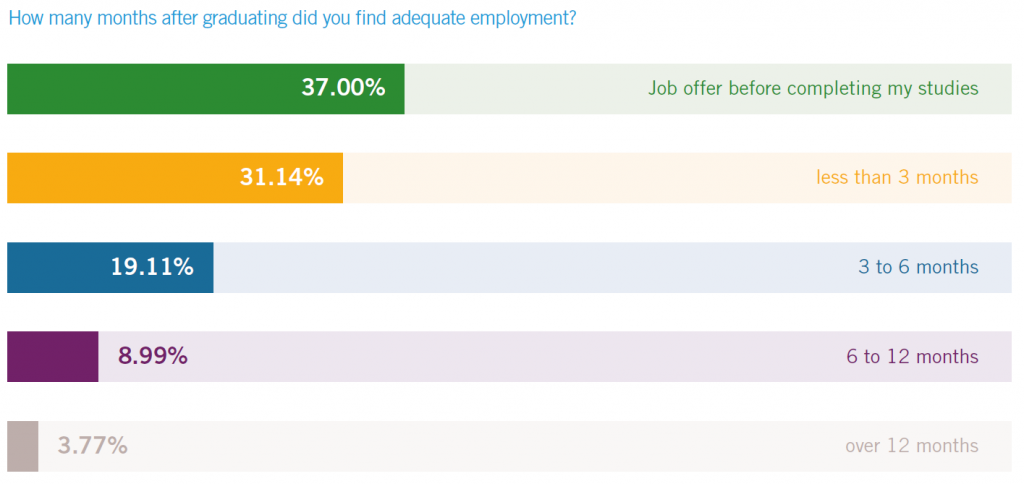 FGU graduates by no means only work in France or Germany.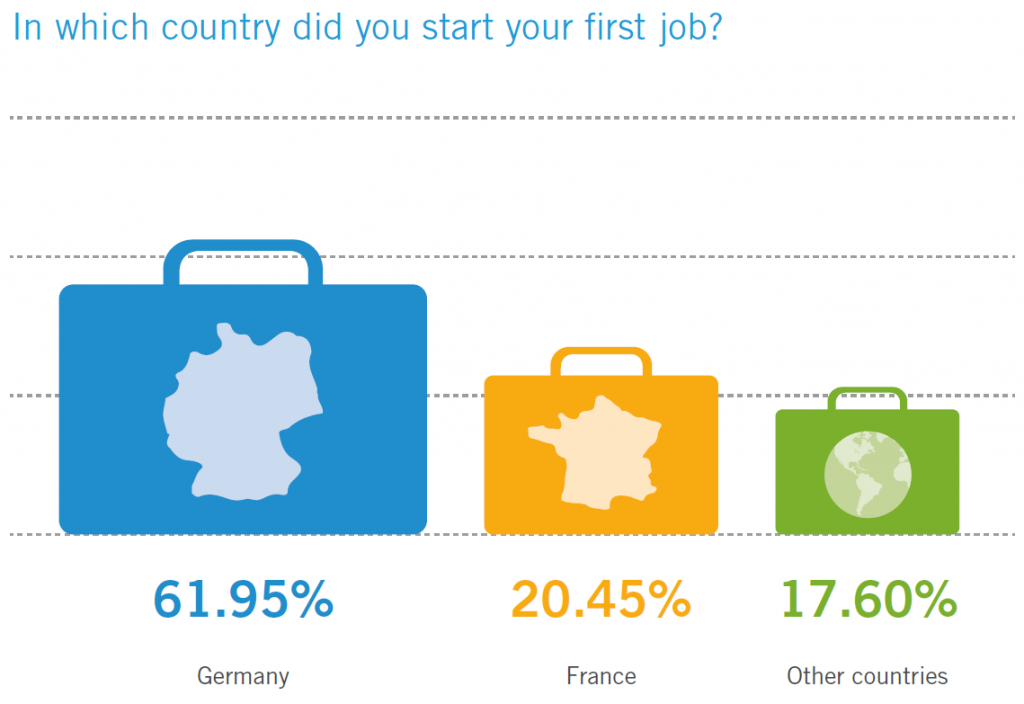 Three out of four FGU graduates are employed in a job with an international dimension.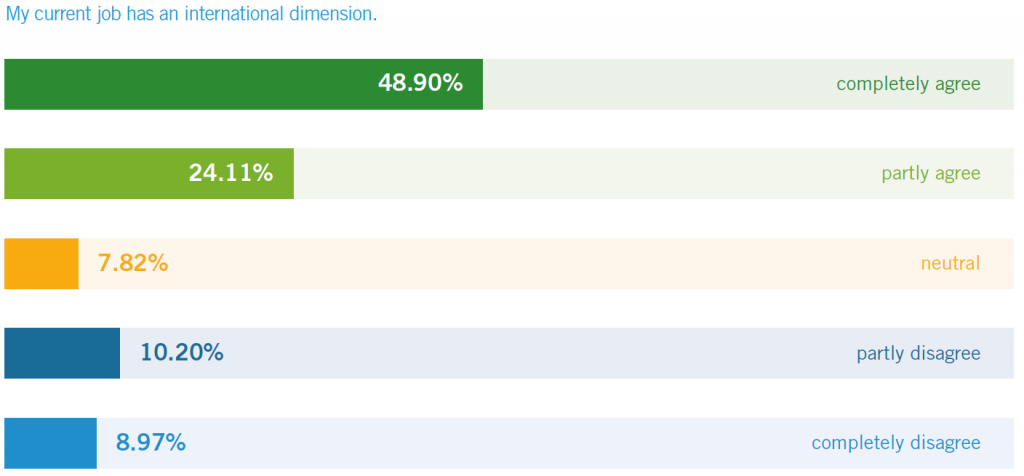 Almost all FGU graduates would recommend an integrated FGU course to future students.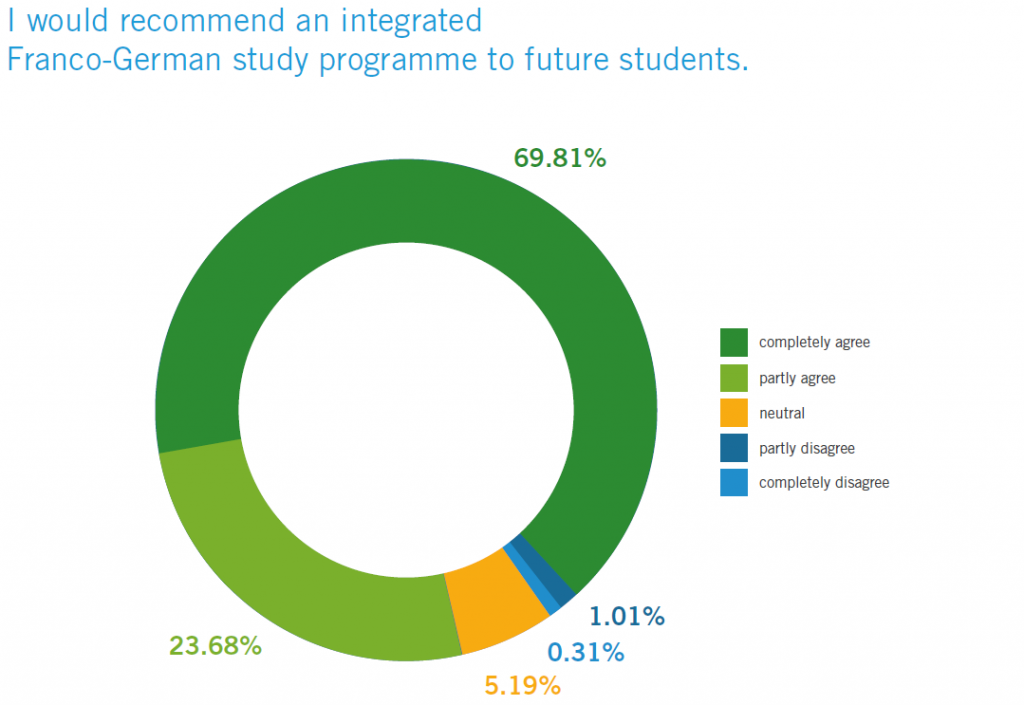 » All results of the graduate study (in French or German)

---
Alumni associations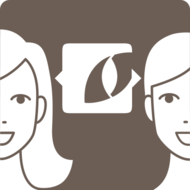 Many FGU study programmes have established alumni associations. The alumni associations allow graduates to remain in contact with each other across national borders after they have graduated, and to organise alumni meetings and theme-based events.
The FGU supports alumni activities within the scope of its bi-national and tri-national degree programmes with maximum funding of €2,500 per year and per association.
The FGU also provides funding for networking between different FGU-backed alumni associations by means of a special call for applications for networking projects.
» Further information (in French and German)
---
Have you completed your studies and are ready to get on the career ladder?
The FGU supports its students and graduates in entering the international job market:

Cross-cultural application training seminars
Twice a year, the FGU organises cross cultural training seminars to assist its students and graduates with applying for jobs in both countries. The working languages of the seminar are French and German (without translation).
» Further information (in French and German)
Job vacancies
The FGU regularly publishes advertisements for jobs and internships with internationally operating companies and institutions via Facebook, LinkedIn and Twitter and forwards them to the alumni associations of the integrated study courses.
Collection of links
Here students and graduates can find a list of websites that might prove useful when looking for a job or internship on the international labour market: » Internships / job vacancies / recruitment assistance (in French and German)
Events
Whether business dinners, networking events with businesses or scientific events for junior researchers, the FGU would like to give its students and graduates the opportunity to get to know each other in an informal setting and to exchange ideas with international practitioners. » Further information (in French and German)
---
FGU excellence and best-thesis awards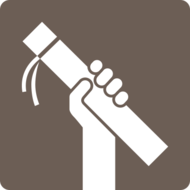 The FGU confers annual excellence and best-thesis awards for the best FGU-backed undergraduate theses and PhD dissertations.
» Further information
– Excellence awards (in French and German)
– Best-thesis awards (in French and German)
---
The Franco-German Forum

Every year in autumn, the Franco-German Forum, THE Franco-German higher education and study fair, brings together more than 120 exhibiting higher education establishments, institutions, universities and businesses from France, Germany and other countries.
The contact persons for the study programmes advise visitors on their bi-national and tri-national degree programmes and offer networking opportunities.
Prospective students can click here for » Further information
---
Contact
E-mail: alumni(at)dfh-ufa.org